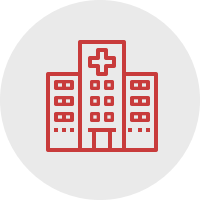 University Health Connection
University Health remains open during the COVID-19 public health emergency, offering walk-in and call-ahead convenient care services, as well as routine medical exams, preventive care and health care education by appointment.  At this time in particular, Ohio State employees should call 614-293-8146 for a telehealth appointment prior to visiting in person. You can also self-schedule an appointment through MyChart. 
Click here to get started through MyChart
Self-schedule an appointment for University Health Connection
University Health Services
University Health services include:
Primary care

Convenient care, which may include:

Colds, coughs, sore throats, flu symptoms, and sinus infections

Minor cuts and abrasions

Minor burns, rashes, and insect bites

Non-traumatic back pain

S

trains and sprains

Urinary tract infections

Pharmacy care

Medication and illness education

Smoking cessation

Comprehensive medication review and recommendations

Nursing care

Vaccinations

Ear irrigation

Blood pressure monitoring

Follow-up appointments
Additionally, University Health is available for short-term care for those waiting to get into a new primary care provider.  This might include transitional care needs between doctors, follow-up after an emergency room visit and biometric health screenings.
We also provide education on health benefits, additional wellness and prevention services and as an entry point for the Employee Assistance Program.
Insurance
Convenient walk-in care and primary care office visits are covered at 100% by most insurance plans. Applicable deductible and coinsurance based on your health plan will apply for labs and x-rays. Always check with your insurance carrier to determine your policy's benefits. University Health is not currently covered by Medicare and Medicaid.
Contact, Hours and Location
Phone
614-293-8146
---
Primary Care
Call for availability and schedules.
---
Convenient Care
8:30 a.m. - 3:50 p.m.
Monday-Friday or until daily capacity is met.
---
Nursing and Pharmacy Services
8:30 a.m. - 3:30 p.m.
Monday through Friday.
---
Location
McCampbell Outpatient Care
1581 Dodd Dr.
McCampbell Hall, Suite 201
You can learn more about the Health Plan by contacting us. We would love to hear your questions, comments, and suggestions.
Learn More