February 7, 2019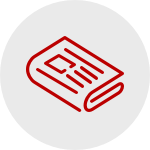 9 Tips to Increase Your Family Happiness and Health
Jessica Hernandez, RD, LD
It's no secret that the demands of busy parents can be challenging.  Here are 9 tips that can help your family flourish and stay connected.
 1. Create snuggle time: This is a "no brainer" when the children are small, but as they age we tend to do less of this with our children.  It's important for families to spend time snuggling in bed, couch or floor together, reading, talking or playing games. Hugging your children is another way to help kids feel loved and secure.
2. Be silly: As adults, it can hard for us to be silly. Showing families our silly side creates a special bond and connectedness.  It can also create laughter and joy as well. These are the small moments that your children will remember. Some ideas include:  playing games, reenacting movies, making funny voices, building a pillow fort, and singing while cleaning the house. 
3. Move together: Modern day technology and conveniences have allowed us to do less movement in our daily lives. This has certainly impacted our children. Moving together as a family doesn't have to be outdoors. We can be creative in our daily movement indoors as well. More importantly, moving more can help you feel less sluggish and more energized and happy. Don't hesitate to move inside or in the outdoors!
 4. Have at least one healthy habit as a family: There is increased accountability and support when you practice healthy habits as a family. This is also a great way to incorporate your family values around health. Some ideas could be:  preparing meatless Mondays, going for after dinner walks, stretching nightly before bed, planning meals together, etc.
5. Cook together: This helps kids get interested in healthy foods and have less resistance to eating their veggies. This can also be a learning opportunity for the kids (and partners) for learning some basic skills in the kitchen. Cooking together can get a little messy, but it's worth the extra work when you are creating a bond and skills that will last a lifetime.
6. Practice gratitude together: A grateful family is a happy family. Gratitude helps shift our mindsets to look for the positives in our daily lives and helps us become happier and more grateful. This is a great way to teach our families in finding the good around us, and especially within each other. A simple question of "what put a smile on your face today" can help start the conversation.
7. Read, write and color together: This is a good outlet for kids and adults. Make time for leisure reading and writing outside of school work. Reading or listening to a book as a family can create positive family time together.  Feel creative to write or color freely without judgement.
8. One-on-one time: Parents with more than one child should try to spend a little time interacting just with one child each day, even if it's just for ten minutes. That special time with a parent helps the child feel special and strengthen the bond with you.
9. Prioritize your relationship: The most important thing you can do for your child is to demonstrate love. This models a good relationship for your child and helps to keep your relationships intact. All parents, (partnered or single parents) can demonstrate love and respect for all family members serving as a positive role model for children.
To learn more about family wellness, check out some of our recorded webinars or join us for an upcoming Group Health Coaching session! Find available sessions in Link to Health.