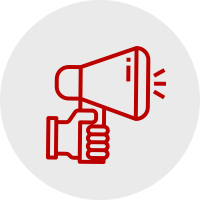 Personal Health Coaching
GET GUIDANCE FROM A PERSONAL HEALTH COACH.
Staying committed to health and wellness isn't always easy. Sometimes you just need a little nudge – someone to help you set goals, inspire you to reach them, and hold you accountable when you just don't feel like making healthy choices.
Health Coaching is a complimentary service for benefits-eligible Ohio State and Ohio State University Wexner Medical Center employees. Adult dependents on the OSU Health Plan are also eligible for these programs compliments of Your Plan for Health. You will work with your coach to develop an action plan and strategies personalized for your specific health needs. Your coach will support you through regular phone sessions, and when needed, connect you to community resources to assist in your journey to better health.
Schedule Health Coaching Consultation
Are you ready to take the next step in your personal health? Go!

Personal Health Coaching Services
Personal Health Coaching is confidential and voluntary and designed to assist you in achieving personal wellness. An OSU health coach is available to help you develop an action plan related to:
Weight Management
Nutrition
Physical Activity
Tobacco Cessation
Stress Management
Hours: Monday - Thursday, 7:30am-7:30pm; Friday, 7:30am-4:30pm. Appointments are 20 to 30 minutes via phone.
Frequently Asked Questions
Am I eligible?
All benefits-eligible faculty and staff and medical-plan-enrolled adult dependents are eligible for health coaching services. Participating in the Personal Health Coaching Program is completely voluntary and confidential. Only the OSU Health Plan, the home of the health coaches, will have access to your records.
---
Is group health coaching available?
Interested in joining a group of fellow Buckeyes with common health interests and goals? Group health coaching is a great way to share your ideas, tips, and goals with others during a group session. Visit Link to Health to learn more about upcoming programs and sign up (click on Group Health Coaching Session).
---
Is health coaching right for me?
An OSU Health Plan health coach is available to help you set and achieve an action plan related to weight management, nutrition, physical activity, tobacco cessation, and/or stress management. Meet the OSU Health Plan health coaches in this online webinar to learn more about our team and other programs we lead at Ohio State.
Health Coaches
Meet the expert team here to help you achieve your personal health and wellness goals.

Laura oversees the daily operations of the personal health coaching team. A native of Columbus, Laura is a graduate of Kent State University with a dual major in psychology and sociology. She also holds a master's degree in public health and clinical counseling from The Ohio State University. She is a licensed counselor and certified as a health education specialist, as a health coach from the Cooper Institute, and as a corporate wellness consultant from the Corporate Health and Wellness Association. Laura has also served as a health educator and crisis intervention specialist in mental health. Laura enjoys working with the OSU Health Plan team to promote integrated health and wellness within the academic, business, health care and public sectors.
Lindsay graduated from the University of Dayton with a bachelor's degree in dietetics. She holds a health and wellness coaching certification through Wellcoaches and is certified in adult weight management levels I and II through the Commission on Dietetic Registration. Lindsay has extensive experience working with people in behavioral change weight loss programs and is very passionate about the philosophy of health coaching. She enjoys cooking and working out and is always up for a fun new adventure with her friends and family.
Jessica graduated from The Ohio State University with a bachelor's degree in dietetics and has a graduate certificate from Bowling Green State University in Food and Nutrition. Jessica is a certified Health Coach and is certified in pre- and post-natal exercise. She has worked as a Pediatric Dietitian and has extensive experience in pre- and postnatal nutrition and more recently teaches the diabetes prevention program as a certified lifestyle coach. Jessica enjoys spending quality time with her family and loves watching baseball and being physically active.
Adam graduated from Ohio Northern University with a bachelor's degree in exercise physiology and a health and wellness coach certification through Wellcoaches. He has worked in cardiopulmonary rehabilitation and more recently in the commercial exercise industry as a personal fitness trainer. He enjoys helping members achieve their goals. Adam's interests include weight training, running, sports, and outdoor activities.
Michael graduated from The Ohio State University with a bachelor's degree in health sciences and a master's in public health. He has most recently worked as a health coach for Interactive Health as well as working in a multi-disciplinary weight management center in addition to spending seven years in the U.S. Army. He enjoys staying physically active by participating in long-distance running, lifting weights, and exercising outdoors.
Alison is a graduate of The Ohio State University with a master's degree in exercise physiology and holds a health and wellness coaching certification through Wellcoaches. Alison worked several years in cardiopulmonary rehabilitation. She is passionate about helping the Ohio State community reach their health and wellness goals. Alison likes staying active by running outdoors and has fun spending time with her husband and two young children. She also enjoys watching college sports, especially OSU football, and reading in her spare time.
Bonnie graduated from Wilmington College with a degree in health and physical education. She holds a Health Coaching certification through the American Council on Exercise and an Exercise Physiologist certification through the American College of Sports Medicine. Bonnie has worked in the employee wellness field for over 10 years, and has coached individuals across the country. Bonnie's interests include exploring state parks with hiking/walking trails, HIIT workouts, and eating healthy on the go.
Amanda has a bachelor's degree in psychology from the University of Dayton and a master's in counseling from The Ohio State University. She has extensive experience in career and wellness counseling, helping people live their best lives through self-discovery and the setting of small, manageable goals that lead to meaningful change. She is currently working on obtaining her Wellcoaches Certification. She enjoys staying active by taking her dogs on different adventures, whether that be walks around the neighborhood or hikes in a state park.

Get Started
With a Personal Health Coach
You can learn more about the Health Plan by contacting us. We would love to hear your questions, comments, and suggestions.
Learn More