August 19, 2021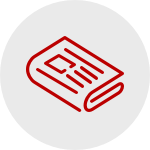 Explore Health and Wellness Programs Offered by the OSU Health Plan
OSU Health Plan Wellness Team
The OSU Health Plan wellness team offers a wide variety of free online educational programs and several group health-coaching series each month ranging in topics of nutrition, physical activity, stress management, weight management, emotional well-being, parenting and family and more.
Educational programs cover various topics each month and are designed to be 30-minute educational breaks in your day. If you are unable to attend live, still be sure to register. A recording along with the slides is sent out following each presentation.
Group Health Coaching is typically a four- or six-week series lead by one of our health coaches. Group Health Coaching is perfect for individuals who are interested in joining a group of fellow Buckeyes with common health interests and goals. It is also a great way to share your ideas, tips and goals with others and get real time feedback from the health coach.
As an OSU Health Plan member, you have access to these health-and-wellness programs and events all year long. Please take advantage of all that's available to you! The insights and time spent focused on you can do wonders for your overall well-being especially now, as we continue to navigate the impact of the COVID pandemic.
To register for upcoming OSU Health Plan wellness events, visit linktohealth.osu.edu and search by date or keyword "educational program" or "group health coaching." For more information on the services we offer, visit osuhealthplan.com.
The OSU Health Plan wants to support you! As an OSU Health Plan member, you have access to free personal health coaching from a trained health professional. A health coach will support you through regular phone sessions, and when needed, connect you to community resources to assist in your journey to better health. To request a coach, email Healthcoach.Osuhealthplan@osumc.edu. All appointments are confidential and done over the phone.
image credit: istockphoto.com