December 4, 2019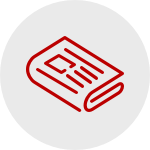 Healthy Holiday Recipe
Holiday food doesn't have to mean something heavy and high in calories. Believe it or not, there are some fruits and vegetables that are in season in the winter such as Brussels sprouts, kale, squash, beets, apples, pomegranates, etc. To get a full guide of what's in season, click here.
Instead of all comfort foods this holiday, try something different such as this colorful salad.
RADICCHIO, PEAR AND GORGONZOLA SALAD
Recipe from https://www.abeautifulplate.com/radicchio-pear-gorgonzola-pomegranate-and-walnut-salad/
DRESSING:
·        2 tablespoons fig balsamic vinegar (or high-quality balsamic vinegar)
·        2 teaspoons fresh lemon juice
·        3/4 teaspoon Dijon mustard
·        2 tablespoons toasted walnut oil - optional (add more evoo if not available)
·        2 tablespoon extra-virgin olive oil
·        1 garlic clove
·        3 pinches of salt
·        freshly ground black pepper
SALAD:
·        1 head of radicchio
·        2.5 ounces mixed baby greens
·        2 pears, cored, quartered, and sliced into 1/2-inch pieces
·        3/4 cup toasted walnuts, roughly chopped
·        1/2 cup fresh pomegranate arils
·        3 ounces gorgonzola cheese, crumbled
INSTRUCTIONS
1.    In a small bowl, whisk together the balsamic vinegar, lemon juice, and Dijon mustard. Slowly pour in the walnut oil, followed by the olive oil, whisking continuously with your other hand, until the mixture is emulsified. Smash the garlic clove with a side of a knife and add it to the vinaigrette. Season with salt and pepper to taste. Set aside.
2.    Slice the radicchio in half, remove the core, and slice the radicchio perpendicularly into 3/4-inch-thick ribbons. Combine the radicchio and mixed greens in a large salad bowl. Add the pear chunks, walnuts, and pomegranate arils. Slowly add the vinaigrette to lightly coat the greens, and gently toss the salad. Top the salad with the crumbled gorgonzola cheese and serve immediately.
For more healthy holiday recipes click here.
Join me on January 7 for a four-week Group Health Coaching series "Find Your Happy Weight." We will share ideas to help you gain the tools you need to make lifestyle changes in the areas of nutrition, exercise, and stress to help you find your happy weight. Visit linktohealth.osu.edu to learn more and register.