August 4, 2021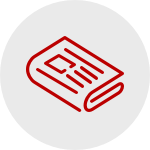 Making the transition to a nonquarantine work world
Helka Casey, MSEd, LPCC-S, Employee Assistance Program
Most of us are in the midst of returning to campus post-quarantine. We've endured the ripple effect of the pandemic in all aspects of our lives. We've experienced loss, grief, and worry. On the other side, we've experienced autonomy, clearer vision of our individual values, and agility. We have dealt with more than a year of uncertainty, and all we want to do is "get back to normal." Then the question arises, "what is normal?" Frankly, I don't want to get back to normal. I want to keep and utilize all the experiences, knowledge, and skills I learned from 2020 and 2021. Much like you, I've grown professionally and personally, and I want to "get back to better!" I want us as university and medical center communities to continue enhancing how we approach work, communication, and connection based on our collective successes during the pandemic.
The return to campus is another adjustment. We as individuals need to pivot and adapt to the change. The Ohio State Employee Assistance Program (EAP) is here to help with your transition. Please join the EAP for a four-part webinar series on "Getting Back to Better" and learn healthy habits to help you be more agile in transitioning to a non-quarantine work world. We will explore and learn emotional, mental and behavioral approaches to help you adjust. Tracking your daily habits with Virgin Pulse is included too! Additionally, if you would also like a more personal approach, you can utilize your EAP counseling benefit (five complimentary confidential counseling sessions) by calling 800-678-6265 or submitting an online request here.
To register for each webinar in the four-part series, click the links below:
August 10 at 11:30 a.m. - Getting Back to Better Series: What do you need?  (a recording of this past webinar will be made available soon).
August 17 at 11:30 a.m. - Getting Back to Better Series: Feel the feels 
August 24 at 11:30 a.m. - Getting Back to Better Series: Train your brain
August 31 at 11:30 a.m. - Getting Back to Better Series: Just do you
image credit: istockphoto.com