February 1, 2023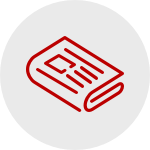 The Ohio State University Wexner Medical Center is Now Available to Access Through Your iPhone Health App
Katie Ruffing, Sr. Marketing Strategy & Management Specialist, Digital Health; Ohio State University Wexner Medical Center
If you own an iPhone, you can now connect The Ohio State University Wexner Medical Center MyChart patient portal to Health Records. The Health Records feature is part of the Health app, which also shows activity, heart rate, nutrition and other health data consolidated from iPhone, Apple Watch and HealthKit-enabled third-party apps.
If you receive care from other health systems that have enabled Apple Health Kit, this feature makes it easy for you to see your available medical data from multiple providers and your Apple Health app data all in one place, whenever you choose. It provides a central view of your allergies, conditions, immunizations, lab results, medications, procedures and vitals and will notify you when your data is updated.
Health Records on iPhone was designed to protect patients' privacy by utilizing a direct, encrypted connection between the user's iPhone and the healthcare organization. Downloaded health records data is stored on-device and encrypted with the user's iPhone passcode, Touch ID or Face ID.
To connect:
Open your Health app, scroll to Access Your Records and tab "Get Started"
Search for The Ohio State University Wexner Medical Center
Tap "Connect Account"
Log in to MyChart and verify your identity with two-factor authentication
Review terms and choose "Deny Access" or "Continue" to set up the feature
Select what information you would like to connect and for how long you would like Apple Health to have access to your information. *You may also remove Apple Health from accessing your MyChart data on this screen.
 In the Apple Health app you will see the connection is complete and view your patient portal data in your Health Summary.
To view a list of health institutions that support health records on iPhone and iPod touch, click here.
For more information on how Apple protects user privacy when they use Health Records, click here.