October 29, 2020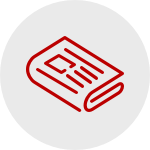 Plan for a Better Tomorrow Starting Today
Kelly Urse, Exercise Physiologist, The Ohio State University Wexner Medical Center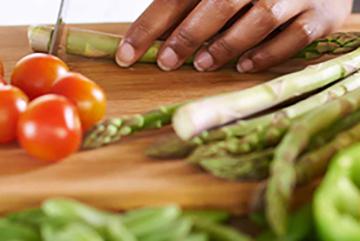 Weight gain during the COVID-19 pandemic has been a common issue. Many of us are now struggling to shed the new pounds we added during this time or motivate ourselves to get back on track after months of stress.
Self-care should be a priority, and now is the time to partner with The Ohio State University Wexner Medical Center's nonsurgical weight loss program to find a strategy that works for you.
For more than 20 years, our Comprehensive Weight Management Program has produced results that rank above the National Institutes of Health expected weight loss average. And because there are many issues related to weight loss and everyone has different struggles, we offer support from a range of health professionals, including dietitians, exercise physiologists, nurses, nurse practitioners, health coaches and behavioral health graduate student interns.
Find success in one of three different programs
We can help you select the most appropriate program based on your own unique needs and goals. Each supports lasting success through different strategies and levels of independence.  
Healthy Living – structure and accountability without weekly classes
Designed for those who are self-motivated and looking for personalized guidance in achieving better health. You can personalize your meal plan using regular food or request a modified meal plan that can include up to three over-the-counter meal replacement supplements.
Living Well – a complete wellness program and total health approach to weight management
Living Well Phase 1: This comprehensive six-month program focuses on weight loss and good nutrition, stress management and exercise to help you feel better, prevent chronic conditions such as heart disease or diabetes and/or prevent complications associated with chronic conditions.
Living Well Phase 2: This six-month program is a continuation of the first Living Well program with progressively less structure. More emphasis is placed on activity and identifying and overcoming the behavioral roadblocks that seem to prevent us from reaching our weight loss and lifestyle goals.
Living Well Phase 3 – A continuation of Living Well Phase 2, this 12-month program focuses on helping individuals maintain or expand on their previous success in making healthy habits a reality in their everyday lives.
Real Solutions – a dietitian-led education group focusing on strategies to make positive lifestyle changes a lasting reality
This program is ideal for participants with a BMI under 35 and focuses on the basics of weight loss. Discussion topics include mindful eating, how to get started with physical activity, setting realistic goals and strategies for overcoming barriers to success.
Please note that we offer remote/virtual learning sessions and individual appointments during the pandemic.
Health plan and payment benefits
All programs are self-pay, which means we cannot bill insurance directly. However, you can:
Use health care flexible spending cards
Receive up to 50% reimbursement from OSU Health Plan.
Earn participation points through YP4H
Use a payment plan
Earn a discount from upfront payments made in full
Get started today
We're ready to help you plan for a better tomorrow starting today!
Learn more about Ohio State's Comprehensive Weight Management programs by visiting our webpage.