October 6, 2022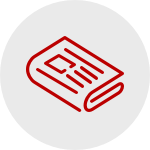 Pregnancy and Infant Loss Awareness
Helka Casey, MSEd, LPCC-S, Employee Assistance Program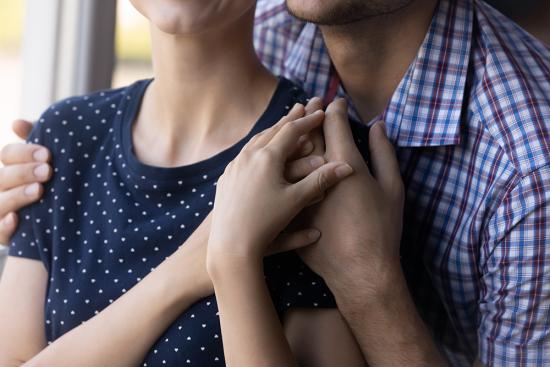 I remember not so long ago that a friend of mine confided in me about her miscarriage, and she said to me, "no one told me a miscarriage was so horribly physically painful." She also processed with me the emotional side and the surrealness of it all. In that moment, I listened to my friend. I nodded my head in acknowledgment of what she was experiencing. My friend shared she just wanted to say it out loud and make it real. I asked if I could reach back out to her and ask how she was doing, she said yes, and a few weeks later I did. Over time she healed physically, and she and her partner healed emotionally. They were fortunate and were able to have a child and their kid is one of the coolest kids I know.
October is Pregnancy and Loss Month. Pregnancy and infant loss can be a tremendously difficult reality for some expecting parents and caregivers. If you or a loved one has experienced this kind of loss, there is support. POEM  (Perinatal Outreach & Encouragement) offers a Peer-to-Peer Support line (614-315-8989), a Mentoring Program, Support Groups, and Rise Support for Black and African American Moms. Additionally, The Ohio State University Wexner Medical Center also offers varied resources to help those grieving from pregnancy or infant loss. Go to Infant Loss Support for more information.
You or your benefits-eligible dependent can also utilize the Ohio State Employee Assistance Program (EAP) benefit of five confidential counseling sessions by calling 1-800-678-6265 or submitting an online request for counseling here. If you have any questions about Ohio State EAP benefits or services, email us at eap@osumc.edu.
Please note, POEM and MHA (Mental Health America of Ohio) help to educate care providers about maternal mental health complications so we can better serve our clients and community. POEM is offering Maternal Mental Health Complications Screening and Referral training; if you are an interested provider (such as social workers, community health workers, counselors, marriage and family therapists, psychologists, nurses, doulas, peer recovery supporters, and chemical dependency counselors), you can register at POEM Special Events.