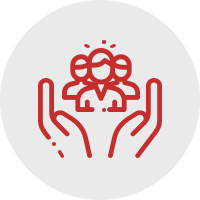 APPE General Information
OSU Health Plan offers an advanced practice pharmacy experience for P4 students at the OSU College of Pharmacy. A slide summary of the learning experience is available here.

Managed Care
Managed Care is a global term used to describe the business of healthcare coverage. Managed care organizations employ many healthcare practitioners for their clinical expertise and knowledge and skills in population health and cost containment strategies. Pharmacists play a significant role in these organizations from clinical to business decision-making. For example, pharmacists design, implement, and evaluate clinical policies with respect to drug utilization, including prior authorizations, step therapies, quantity limits.
This rotation is recommended for pharmacy students who wish to gain an understanding of the process of applying clinical concepts within a business setting or students with a future in ambulatory, community or hospital pharmacy that desire to enhance their knowledge and skill when it comes to helping their patients navigate their healthcare benefits.
Hours
8:30 AM – 5 PM, Monday through Friday (due to COVID restrictions some work will be remote).
Learning Objectives
Gain exposure to the various aspects of health plan operations and the role of pharmacists within each area
Leverage clinical judgment to make evidence-based medication coverage decisions for individual patients
Deliver medication-related education, training, or counseling to patients, caregivers, health care professionals, and plan sponsors
Resolve medication-related problems for individual patients in collaboration with an interdisciplinary team
Provide responses to drug information requests
Craft recommendations for utilization management programs
Participate in the creation and execution of clinical programs and quality improvement initiatives aimed at enhancing member and plan outcomes
Describe how the health plan collaborates with the pharmacy benefit manager (PBM) to perform essential pharmacy benefit services

Want to learn more about Managed Care Pharmacy?