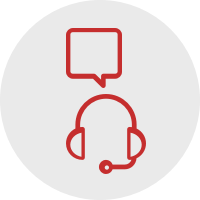 Pause and Reset Program Activities
Presented by The Ohio State University Health Plan Employee Assistance Program, Pause and Reset is a personal support and stress management strategy for the staff of The Ohio State University Wexner Medical Center in response to the unprecedented times we now face. 
Learn More About Pause and Reset

What is Pause and Reset?
Pause & Reset is based on the principles of RITS: Rest + Information + Transition + Services. RITS is a critical incident response intervention developed by the International Critical Incident Stress Foundation Inc. and is meant to provide a brief reset activity for a moment of calmness to help manage stress and offer support. 
The stress of the pandemic has effected us all and Pause & Reset is just one way we hope to offer support. We are here for you. And remember, #calmiscontagious. 
Archived Activities
Past Pause and Reset activities

5 Finger Technique
Learn the Five Finger Relaxation Technique, which is great for relaxing anxiety and building confidence. Reflect on meaningful moments in your life, like a loving experience or nice compliment. This technique only takes a few minutes, but can have lasting and impactful effects. Watch the video to learn more. 
OSU Health Plan | Pause & Reset Activity 1 | 5 Finger from OSU Health Plan on Vimeo.

Get in touch today!
You can learn more about the Health Plan by contacting us. We would love to hear your questions, comments, and suggestions.