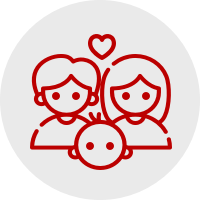 Helpful Resources for Expecting and New Parents
Whether you are expecting a baby for the first time, or you are a seasoned parent, there are plenty of questions to be asked and answered. OSU Health Plan is here to provide you with all you need to prepare for the pending changes in your life.
Use these resources to plan for the changes in your life.

Complimentary and confidential for pregnancy and postpartum services for those who have Ohio State medical benefits.